Our San Mateo Plumbing Team Is Available 24/7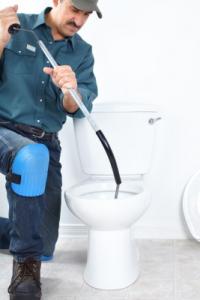 Trying to find a plumber on short notice is no fun. When a toilet is overflowing in your main bathroom and the kids are running around screaming, the dog is barking and you're ankle-deep in wastewater is not the time to sit down for a lengthy internet search for a competent plumber. We congratulate you for thinking ahead and getting to our page today. Before you go any further, put our number in your speed dial or contacts list, and you'll be covered the next time, there is an emergency. Just put us under "plumber" – we won't care if you don't remember our name during an emergency.
So, why should you choose to put us on your contact list instead of some other plumbing service? Our San Mateo plumbing techs are highly skilled, professional, reliable and above all else, honest. We think you should be able to trust anyone you invite into your home, no matter what the situation. This is why we do thorough background checks on all of our contractors. If we wouldn't want them in our house, we won't put them in yours.
We also have a 100% service satisfaction guarantee. You'll be thrilled almost as much by our service as our prices. And this means whenever you call. It doesn't matter if it was a scheduled service or an emergency call at 3 am, our staff delivers high-quality service any time of day. This 24-hour service doesn't come with some cute little asterisk after it either. It means we're on call 24 hours a day 7 days a week 365 days a year, and we work on leap day too! A licensed plumbing tech will be there to take your call or email and be on his way as soon as possible.
Our San Mateo Plumbers Offer 24 Hour Emergency Service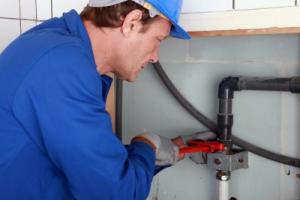 We have a great emergency plumbing team in San Mateo but that's not what we're all about. We'd rather help you prevent a major plumbing emergency than respond to it. This is why we offer a full line of preventative maintenance services. With one phone call, you can have a home pipe inspection scheduled with one of our professional plumbing contractors. Our inspections cover every component of your home hardware system, including water heaters, water lines, sewer and drain lines, water softener systems and any other hardware you have.
We take the time to understand your current, and more importantly, your future plumbing needs. After all, a family with two young girls will have drastically different water needs in ten years when they hit their teens. That's just one example of why our San Mateo plumbing services don't end when the clog is gone or the leak is fixed. This dedication to service isn't reserved for residential customers. Our commercial plumbing contractors also provide services that keep your future goals in mind.
---
---
What are people saying about our plumbers?
Jerry showed up fast and went straight to work on our clogged sink. He had it cleared in half an hour and was on his way. We'll be calling him again

~ Janice D. ~
Quick, courteous and able to fix the mess my husband made of the bathroom sink. These guys are great.
~ Melanie T. ~
I needed my water heater fixed before the In-laws showed up the next day. Not only did it get done, they fixed a leak I didn't even know I had in my basement pipes!

~ John R. ~
24 Hours

650-539-5071
Call Today

Why Wait? Call Now!
Whether you're dealing with a plumbing emergency like a broken water heater or a backed up drain, or whether you're looking for a bid on a larger service, there's no reason to wait. Our plumbers are always ready to take your call, 24/7.

---
Support Small Business
We're always happy to recommend other top quality small businesses, wherever they are. When you support small business, you keep money in your community, reward the people who take real pride in their work, and help keep the American dream alive. The right kind of small business will charge a lot less, treat you a lot better, and do a much better job than any national chain. Visit a few of our friends who live up to that ideal the next time you need a:

plumber in The Woodlands, Texas - plumber in Citrus Heights, California - plumber in Hollywood, Florida